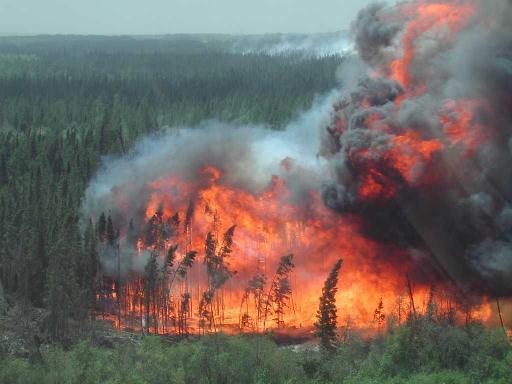 Living on the edge!!..
Check out the links!!







This page was last updated on: September 9, 2001

This photo was passed on to me from Peace River coms tec. Dan Boisvert, Thanks Dan. It is a photo of one of the heads that crossed the Athabasca It was taken on the sunday afternoon, it jumped the river around 2pm.It is a shot of one of the many heads of the fire.
If anyone has a picture they would like posted, Please e-mail it to me.
---